Hotels
Whether it be a stay on the Gulf Beaches or room near Raymond James Stadium or one of the regions fantastic downtowns, Tampa, St. Pete and Clearwater offers an assortment of accommodations with a wide array of amenities.
Many of our hotel partners have special rates and offerings for ReliaQuest Bowl fans. Please mention the "ReliaQuest Bowl" when inquiring and booking rooms.
In an effort to assist you in choosing the appropriate accommodations we have grouped the area hotels and resorts by geographical area.
Hotel Locations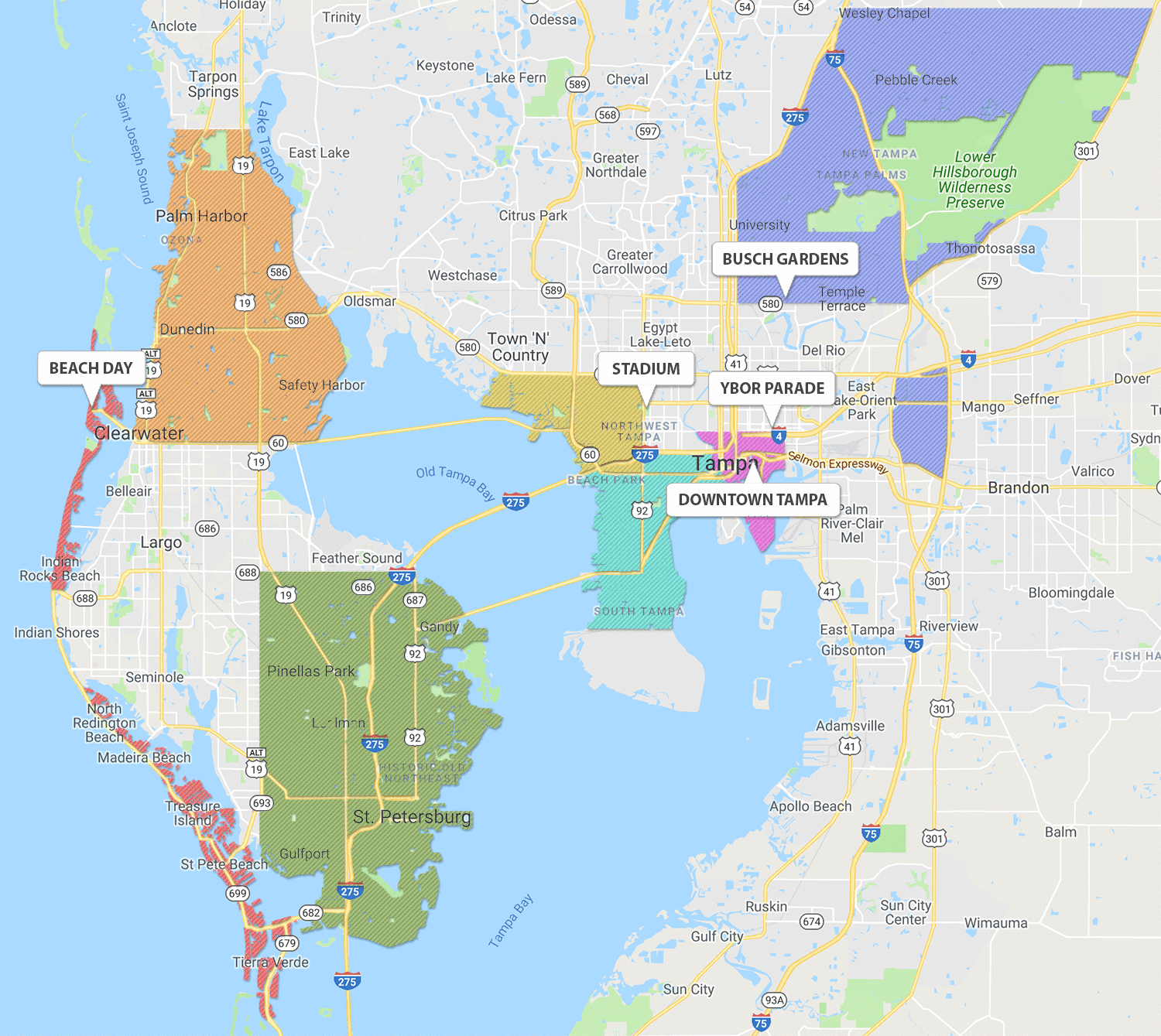 Also, be sure to check out the places to go and places to eat in the Tampa Bay area.